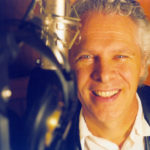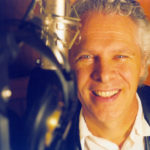 Richard Lloyd Jones
Teacher, broadcaster from the International Society of Analytical Trilogy, Richard Lloyd Jones is the founder, producer and main host the programs on the STOP Radio Network.
Working closely with Dr's Norberto Keppe and Claudia Pacheco for more then 15 years Jones is dedicated to getting their important message to the world.
If you turned on a radio or TV anywhere in Canada in the 1990's, you would have heard a lot of Rich's rock-solid, 'classic' voice over work. He was all over the place back then, eventually taking his top-level chops to Minneapolis and New York. He participated on a ton of award winning commercials and was one of the most sought after voice over actors in Canada.
But Rich is a seeker who has always looked for ways to deepen his work and make it more relevant. When he discovered Norberto Keppe's world-renowned International Society of Analytical Trilogy, he uprooted to the exotic land of Brazil. What has resulted from his deep immersion in Keppe's science of psycho-socio pathology has been a dramatic expansion of his journalistic perspective, leading to the creation of a popular podcast, Thinking with Somebody Else's Head – downloaded more than 460,000 times in over 100 countries. That has recently morphed into the STOP Radio Network, which contains the most relevant broadcasting occurring on the planet today.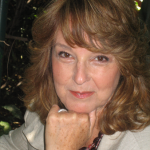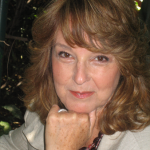 Dr. Cláudia Bernhardt de Souza Pacheco
Dr. Cláudia Bernhardt de Souza Pacheco has been a psychoanalyst and writer for over thirty years. In addition to her work as the founder and president of the International Stop the Destruction of the World Association.
She has organized and chaired many international conferences in Europe, and North and South America.
Together with Dr. Keppe, she founded the American branch of the International Society of Analytical Trilogy in New York in 1983, where she was active as the society's president until leaving the U.S. for Europe in 1988.
In 1990, she created the Institut Supérieur de Psychanalyse Intégrale – École Norberto Keppe, with headquarters in Paris and affiliated branches in London, Lucca, Moscow, Stockholm, Helsinki and Lisbon. The Institute was formed to develop lectures and courses based on the work of Norberto Keppe. She also founded and published Savoir c'est Pouvoir, a free scientific-cultural magazine which was distributed in Paris and many other French cities for several years.
Dr. Pacheco's extensive research and clinical practice with clients from all over the world have culminated in several books, including her best-seller, Healing Through Consciousness: Theomania and Stress.